Is MyEtherWallet a SCAM?
As one of the most widely recognized ethereum software wallets, MyEtherWallet (MEW) has gained a lot of popularity since its launch in 2015. MyEtherWallet allows users to directly access the Ethereum blockchain using just their web browser and is free and open-source.
Ethereum wallets can be created and managed on this popular website. A public address is provided to users so that they can receive coins and tokens from anyone. The private key (password) also offers users a quick method to send crypto assets.
The MEW wallet has an improved security profile and offers more control over your private keys and wallet than other electronic wallets. MEW does not require a password or account, nor do you store information on the server.
With its non-impressive yet very practical GUI (graphical user interface), MyEtherWallet is very easy to use.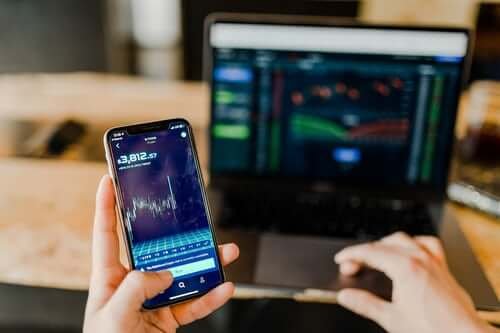 MEW can be accessed in a browser as well as with:
       Trezor One 

       Trezor Model T 

       Ledger Nano X 

       Ledger Nano S 

       MetaMask

       Mist

       Geth
MyEtherWallet can offer 100% security only if used in conjunction with a hardware wallet. 
MyEtherWallet is not a crypto wallet in and of itself, contrary to what some cryptocurrency investors may believe. It is instead a go-between that allows individuals to store Ether and other  ERC-20 assets on the Ethereum platform. Despite being accessible via the web, users' cryptocurrency wallets are stored on their computers, not on MyEtherWallet servers.
Technically speaking, MyEtherWallet serves as a client-side interface that allows you to create digital wallets online before storing them offline in hardware wallets. The web-based wallet eliminates the security vulnerabilities associated with storing Ethereum.
Features of MyEtherWallet
Coin selection
MyEtherWallet is compatible with Ethereum, Ethereum Classic, and other Ethereum (ERC-20) tokens at the time of writing this review. A legit cryptocurrency exchange is a necessity if you wish to exchange Ether for other cryptocurrencies such as Bitcoin. It is not in the works to extend MEW's compatibility outside of the Ethereum network because it is designed exclusively for use on the Ethereum network.
Mobile and desktop
MyEtherWallet can be accessed primarily via the internet, so as long as your mobile device has a Wi-Fi or 4G connection, you shouldn't have a problem using it to access your account. MyEtherWallet released a beta version this summer, but the official mobile app is yet to be released.
Operating systems
Being an open-source interface, MyEtherWallet should be accessible on all major operating systems, including Windows, Mac, and Linux.
MyEtherWallet Fees
It does not require users to pay MyEtherWallet fees since the MyEtherWallet interface is only one way to transact on the Ethereum blockchain. Open-source and free, the portal can be used by anyone.
Security
If you are interested in ensuring security on MyEtherWallet, you should always access it through https://. There are many instances when phishing attacks have been launched via the HTTP protocol. This resulted in the loss of sensitive information and, worse still, digital assets. In addition, MEW generates a unique private key for each connected, compatible device wallet that cannot be Anyone can access the Internet. Investing in Ethereum with a cold wallet is highly secure thanks to the support for offline transactions.
MyEtherWallet Customer Support
I have been developing a frequently asked questions (FAQs) collection for MyEtherWallet since the company's creation, and it has grown into an increasingly comprehensive library of frequently asked questions. As of the time of writing this MyEtherWallet review, live chat was not available to users.
MyEtherWallet: Pros and Cons
Pros
√ Service is free
It is opensource
√ Videos that clearly show how something should be done
The MyEtherWallet servers do not store sensitive information. Support for transactions in cold storage offline
Cons
X There have been instances of phishing attacks
X Not in itself a cryptocurrency wallet
Is MyEtherWallet a scam?
MyEtherWallet is frequently asked, "is it safe?"?As an Ethereum wallet that interfaces directly with the Ethereum network instead of operating as a standalone app, our MyEtherWallet review aims to ease your worries and reinforce its positive features. MyEtherWallet can be directly integrated with other industry-leading wallets, including hardware wallets like Trezor, Ledger, and the official Ethereum wallet.
Can both beginner and experienced crypto investors use MyEtherWallet? 
The answer is yes. In simple terms, it allows individuals to create their own wallets and authenticate transactions 100% offline. Cybercriminals can manipulate and steal sensitive information via a web browser, making this a far more secure way to transact Ether.
A Better Alternative to MyEtherWallet
You can buy, sell, and store Ethereum by interacting with a hardware wallet via the MyEtherWallet interface, one of the most secure ways to do so. You can conduct offline transactions with it, which is particularly useful for users who send and receive a significant amount of cryptocurrency.
You may, however, be interested in an alternative method to profit from Ethereum and other ERC-20 token price moves if you become frustrated with physically owning and storing those tokens.
The world's leading social trading platform, Bittrex, allows you to trade Ethereum rather than buy it directly. Contracts for difference (CFDs) are used by brokers to trade leading cryptocurrencies, including Ethereum and Bitcoin. eToro allows you to place 'Buy' trades ahead of the coming days if you think Ethereum value will increase, or 'Sell' trades if you believe its value will decrease. Depending on how the price moves, you can either close your original order for a profit or close it for a loss.
Social trading platforms such as eToro also allow you to discuss digital assets' value and even follow the trades of the most experienced and profitable members of the community.
If you are looking for an easy, secure, and intuitive way to store, send, and receive Ether, our MyEtherWallet review should demonstrate that the MEW interface ticks all the right boxes. Crypto investors find it a credible choice due to its compatibility with hardware wallets and offline transaction support. It's also a good idea to check out our eToro review if you want more information about the possibility of trading Ethereum using cryptocurrency CFDs.