Investing in Cardano | What are the benefits? Price Prediction and Analyst says.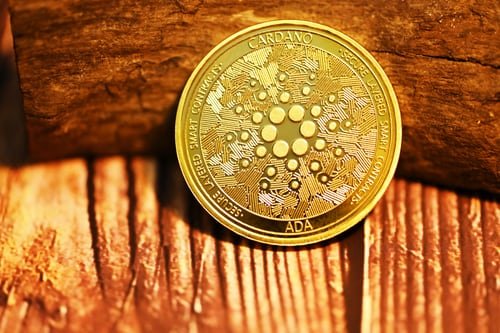 What are the benefits of investing in Cardano?
Prices of cryptocurrencies fluctuate very often, so they may not be suitable for all investors. However, more and more people are entering the world of digital assets, in which Cardano and its Ada cryptocurrency are gaining significance.
The world of cryptocurrencies is not regulated by any regulatory framework in the European Union. Since it is a relatively new market that has not been around long enough to clearly establish the trend it follows, crypto assets have emerged as one of the most sought-after assets for investors. Especially since it has options such as Cardano, a blockchain developed by Input Output Hong Kong (IOHK), which has attracted much interest.
The Cardano cryptocurrency has emerged as one of the most exciting cryptocurrencies in the world, and eToro makes it accessible to all its users, who can invest in it both short- and long-term. As the social trading platform points out, the investment history of cryptocurrencies is less than five years old and may not be sufficient for making an investment decision. Investing in Cardano and other crypto actives is best done using eToro's advanced risk management tools, which protect users from the volatility of the market.
It's up to the users to decide how they want to invest or to imitate the investments of the most successful members of the community, the 'Popular Investors', from which they can clone their portfolios. In addition, eToro offers 'CopyFunds'
The platform provides users with investment portfolios, which are a basket of cryptocurrencies that are managed automatically according to the criteria and decisions of the experts hired by the platform.
Predictions for the price of Cardano in 2030
With its revolutionary blockchain technology, Cardano aims to lead the crypto industry into the altcoin era. Cardano introduced the first peer-reviewed consensus protocol before transitioning into the first truly decentralized blockchain technology.
Founder Charles Hoskinson, of Cardano, expects the crypto project to dethrone both Bitcoin and Ethereum as the most preferred payment method and platform for creating DApps in the next few years.
As the most competitive blockchain, it has attracted investors who have helped grow its market capitalization to $40+ Billion (roughly 2% of the crypto industry). ADA, Cardano's altcoin, has also been experiencing a bullish rally that has seen its valuation grow by 650%+ in the last four months.
How high can ADA prices go in the next few years? By 2030, can Cardano reach $5, $10, or even $100?
The following explores these possibilities, looking at how high Cardano ADA token prices could reach, various factors influencing/inhibiting the altcoin's price growth, and the impact it would have on Cardano's market cap.
Cardano to reach $5 by 2030?
Most Cardano price predictions predict that Cardano will reach $5 before 2030. Economic Forecast Agency is the most optimistic. Cardano could be worth $54 by 2030, according to their calculations. Likewise, Digitalcoin is bullish on Cardano's price. The authors give a more conservative estimate, predicting that Cardano ADA will reach $45 by 2030.
Cardano is also expected to reach $5 before 2030, albeit within a few years. Trading Beasts predicts ADA will reach this price by the end of 2023 at the earliest. In the meantime, WalletInvestor predicts a price of $6.5 in five years.
By 2030, Cardano's assets could be valued at more than $5 per coin if both the crypto market and Cardano's commercial success are strong. Cardano is under four years old. Additionally, unlike most of the established blockchains, it has not yet implemented half of the projects listed in its roadmap. It only started implementing the attention-grabbing upgrades to its main net in 2021, explaining how the altcoin's price has declined over the past three and a half years.
Charles Hoskinson, the blockchain's founder and former co-founder of Ethereum and BitShares, is, however, confident that this is bound to change. During an interview with Finance Magnates, he expressed his confidence in Cardano's ability to beat not just Bitcoin and Ethereum, but also revolutionary newcomers like Facebook's Libra. According to him, if Cardano continues to make timely protocol upgrades to its blockchain, ADA will surpass ETH and BTC, possibly reaching $5 in the next few years.
According to different analysts and price prediction websites, Cardano's price will continue to rise in the future.
Cardano is expected to break above $5 before 2030, based on the price predictions and comments from leading analysts. ADA has unofficially set a target price of $10.
Cardano to reach $10 by 2030?
Analysts believe the coming years may prove to be very good for Cardano. In 2030, Cardano could reach and surpass the price of $10, and even reach $15-$240. Crypto News predicts that ADA could reach $10 by 2030. Cardano is a third-generation blockchain that aims to identify and fix the flaws of other blockchains. As opposed to creating an original crypto technology concept, its developers have added another layer to an existing blockchain concept – in this case, Ethereum.
Cardano's blockchain is also maintained by 250+ full-time developers and researchers – compared to 5-10 who maintain most crypto projects. Ethereum only upgraded its systems to support 100,000 transactions per second, but Cardano is aiming to facilitate 1 million transactions per second. Additionally, it is more scalable and more secure.
Due to these factors, it has a competitive edge over other altcoins. Both ADA's founder and crypto analysts are optimistic about ADA's future price performance due to these features.
The Crypto Research Report predicts that Cardano ADA will reach $9.50 by 2025 and surpass $15.60 by 2030. However, they warn that this can only happen if the Cardano blockchain roadmap is implemented as planned.